Our Mission: To Inspire the World with the Life-Changing Message of the Bible.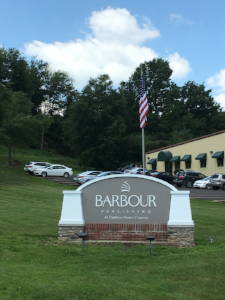 Faithfulness to the Bible and love for Jesus Christ are the bedrock values behind every book Barbour's staff produces. From a 70,000-square-foot facility in Uhrichsville, Ohio, Barbour produces more than 200 frontlist titles per year. Those books, coupled with nearly six hundred stock titles, are part of Barbour's mission to provide retailers and consumers around the globe with affordable and accessible Christian products for all.
The Bible Promise Book®, devotionals for all ages, Bibles, and popular Bible reference books form the core of our publishing activities. But we are also home to bestselling authors Wanda E. Brunstetter, Josh McDowell, Jonathan McKee, and Carolanne Miljavac, among others.
Each year, New York Times bestselling author Wanda E. Brunstetter leads an exciting lineup of inspirational romance, while up-and-coming authors in the suspense genre tap into new audiences. You'll also find many books designed to inspire and improve lives. For parenting and teens, take a look at Jonathan McKee and Josh McDowell. Marriage is covered by Lucille Williams—a pastor's wife and marriage minister—whose wisdom and humor bring hope to couples of all ages. To help women grow in their faith, you'll want to discover Carolanne Miljavac, Elizabeth Laing Thompson, Carey Scott, and Bekah Pogue. They provide personal connections and perspectives on growing your relationship with Christ and the people around you.
---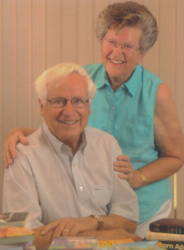 How It All Started
Since our beginning as "Book Bargains" in 1981, much has happened to transform this company from a small remainder seller into a prominent Christian publisher. When Hugh Barbour began buying and reselling other publishers' excess stock, he was introducing a new concept to Christian bookstores. Soon, though, the new company began publishing its own titles, beginning with the classic allegory The Pilgrim's Progress in 1984.

With a new name, Barbour & Company, publishing operations continued with two books that Hugh Barbour says "really put us on the map"—Oswald Chambers's beloved devotional My Utmost for His Highest and Barbour's first original title, The Bible Promise Book. Millions of copies later, the latter remains one of Barbour's bestselling backlist titles.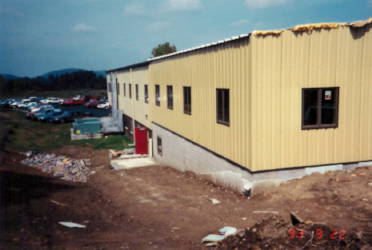 Our Mission
The Barbour mission, publishing popular books at value prices, was unique in Christian retailing, and it quickly took hold in Christian bookstores around the country. Through the 1990s, the company experienced phenomenal growth in its product line and sales, and officially changed its name to Barbour Publishing, Inc. The new millennium brought almost dizzying change to the company, with new products, facilities expansion, and new ownership.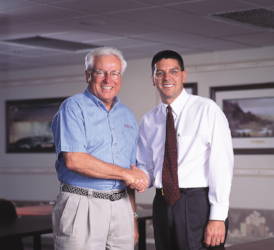 New Leadership
After a remarkable forty-seven-year career in Christian publishing (a career honored by the 1999 Lifetime Achievement Award of the Evangelical Christian Publishers Association), Hugh Barbour decided to retire. The company he had built into a thriving business was acquired by its president and CEO, Tim Martins.
Through years of prosperity and challenge, Tim successfully led Barbour for over 16 years. Under his leadership, Barbour became one of the top Christian book publishers in the United States.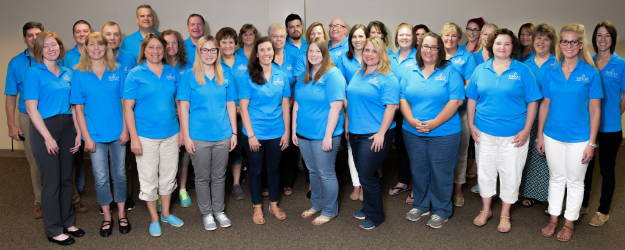 A New Future: Employee Owned
In 2017, Barbour Publishing, Inc. became a 100 percent employee-owned company. "A sale to an ESOP allows the company and its employees to continue to operate and grow the business," Martins said. "The ESOP just presented all the right opportunities, I think, for our employees to make the company sing as we go forward."
Barbour's long-term strategy is to focus on building an ownership culture within the organization and to cultivate and train the next generation of leaders. The company is one of a handful of employee-owned publishers, along with W.W. Norton, Chelsea Green, and Gibbs Smith.
The Barbour team is committed to creativity and integrity as it pursues its mission (to inspire the world with the life-changing message of the Bible) and vision (to pursue innovative ways to bring readers the best biblically-centered content where they live, shop, play, and gather).